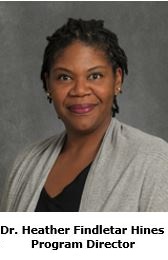 Advanced Certificate-Nurse Midwifery;
Distance Education with On-Site Requirements
Program Overview
The Advanced Certificate Program offers the Master's and doctorally prepared nurse the ability to continue graduate education to specialize in Nurse Midwifery. The Nurse Midwifery specialization prepares nurses for the care of women across the lifespan. The certified nurse midwife is prepared to provide and/or collaborate in the care of women and the healthy newborn with a focus on normal birth in a variety of settings. The focus in all specialties is the development of expert clinical competence. The ability to function in a teaching, consultation, liaison, and managerial capacity is essential to the development of clinical expertise. These areas are addressed within the curricula. Program credit requirement may vary depending upon program and previous graduate course level work.
School of Nursing Mission
The mission of the School of Nursing is to provide accessible high quality undergraduate, graduate, and related nursing education to geographically dispersed students through innovative programs that reflect current trends and promote professional growth.
School of Nursing Philosophy
Nursing education is based on a commitment to meet the health care needs of a complex and culturally diverse society. Such education begins with a comprehensive understanding of human interaction with the environment through a synthesis of the arts, sciences, humanities, and life experience. Faculty believe that education is a shared undertaking wherein the faculty are facilitators and the learners are active participants in knowledge development. Ongoing data collection, evaluation, and change based on sound rationale are inherent components of the educational program.
Faculty believe that nurses must be able to facilitate change in the world's evolving health care environment through communication, negotiation, and leadership. Graduates are prepared to provide patient care, recognizing its contextual nature and to adapt evidence-based guidelines to novel circumstances through analytical skills.
Faculty believe that professional nursing practice involves a systematic process of data collection, assessment, diagnosis, intervention, evaluation, and ethical sensitivity based upon a sound body of knowledge. The role of the professional nurse is multifaceted and innovative, requiring competencies in primary, secondary, and tertiary care for participation in a wide variety of settings. Cultural competence and scientific competence are integrated in nursing action.
The philosophy that guides baccalaureate education also guides graduate education. Faculty believe that nurses must be prepared for complex roles in which they function as direct providers of health care and participate as managers, consultants, educators, and researchers. Relationships among faculty, other clinical experts, preceptors and students facilitate the integration of theory, research and clinical application in the curriculum. Nursing education at Stony Brook reflects the reality of practice while preparing students with the knowledge to provide, reform and direct health care across a variety of settings.
School of Nursing Goals
Educate a diverse population of students for professional nursing practice in a variety of settings.
Provide educational access to geographically dispersed students through innovative programs and evolving technologies.
Contribute to the scholarly development of the profession through integration of theory, research, and clinical practice.
Provide an educational foundation to promote cultural competence, ethical sensitivity, leadership and life-long learning.
Prepare for global improvement of health care through individual, collaborative and interdisciplinary efforts.
Provide an environment and infrastructure that supports faculty teaching, scholarship, service and practice.
Provide a mechanism for continuous program assessment, evaluation, and improvement.
Graduate Program Outcomes
Integrate scientific findings from nursing and related sciences to improve nursing care across diverse settings. (Essential I)
Demonstrate leadership by collaborating and consulting with key stakeholders in the design, coordination and evaluation of patient care outcomes. (Essential II)
Apply quality and safety principles within an organization to be an effective leader and change agent. (Essential III)
Integrate theory, evidence, clinical judgment, research and interprofessional perspectives to improve practice and health outcomes for patient aggregates. (Essential IV)
Ethically utilize data, information and appropriate technology to evaluate and achieve optimal health outcomes. (Essential V)
Demonstrate political efficacy and competence to improve the quality of healthcare delivery and health outcomes of populations. (Essential VI)
Integrate the concepts of interprofessional communication, collaboration and consultation to effectively manage and coordinate care across systems. (Essential VII)
Synthesize ecological, global and social determinants of health to design and deliver culturally relevant clinical prevention interventions and strategies. (Essential VIII)
Demonstrate behaviors of professional engagement and lifelong learning. (Essential IX)
Admission Requirements
Completed application
Master's or Doctoral degree from an accredited nursing program
Unofficial transcripts from all college/universities attended
Minimum of one year's recent relevant experience (preferred)
Cumulative grade point average of at least 3.0
Current professional Registered Nurse license
Three online letters of recommendation
Three credit undergraduate course in Health Assessment
Three credit undergraduate course in Statistics
Meet all Technical Standards for Admission and Retention
Qualified applicants will be notified by email to attend an informational session and personal interview on the Stony Brook Campus in the School of Nursing.

*

*

Dates to be determined

 
*** Documentation of Preceptor Qualifications
Documentation of preceptor qualifications required by the American College of Nurse Midwives, Division of Accreditation, must be on file with the School of Nursing before a student will be allowed to enter a clinical site.
Additional Requirements Upon Admission:
NP Student Malpractice Insurance Required
Official transcripts from all colleges/universities attended
Current curriculum vitae/resume
All newly admitted students will receive an email from the SON Required Documentation email address, shown below, with detailed instruction to utilize the required CastleBranch web-based software system. This system requires a one time fee and is where students will upload and manage required documents."son_required_documentation@stonybrook.edu"
Transcripts from foreign institutions must be evaluated for transfer equivalency credits by an accredited evaluation service, such as the World Education Services (WES) http://www.wes.org
Graduates from this program will be eligible for certification and registration as a ​Certified Nurse Midwife by New York State Education Department and are also eligible for National Certification as ​a Certified Nurse Midwife.
The Stony Brook University School of Nursing reserves the right to change admission and program criteria to meet prevailing accreditation, regulatory and registration requirements.
 
Process for Clinical Experiences
The Office of Clinical Placements facilitates the processing of clinical placement requests and contracts for all clinical affiliations within the baccalaureate, master's, advanced certificate, and DNP programs. The office works collaboratively with faculty to secure clinical placement sites for students. Once a suitable site is identified, students submit a clinical placement request form for processing. The office maintains electronic data systems and records related to students, clinical placement sites, clinical affiliation agreements, clinical contracts and preceptors. Central to the clinical placement process for all programs is the establishment of a clinical affiliation agreement and clinical contract which is executed between SUNY and the clinical site. Upon final execution of a clinical affiliation agreement, SUNY procures and provides the site with a certificate of insurance or related protection evidencing the required insurance coverage. The provisions of a clinical affiliation agreement and clinical contract include the responsibilities and mutual terms that are agreed upon during the life of the agreement.
Course Progression Policy
The credits needed to complete the post masters advanced certificate program reflect state and national requirements for certification, as well as national trends. The credits reflect the precepted clinical hours necessary to complete the post masters program.
Graduates of Stony Brook's masters program will not be required to make up credits for courses already taken within the School of Nursing. A minimum of 22 credits is required for the certificate. Any student, however, may be required to take additional credits upon the recommendation of the faculty by advisement.
Graduation Requirements
  Credits
Core
HNG 555 Professional Issues in Midwifery
1
HNG 581 Advanced Theory & Clinical Practice in Midwifery I
4
HNG 585 Advanced Theory & Clinical Practice in Midwifery II
4
HNG 586 Advanced Theory & Clinical Practice in Midwifery III
5
HNG 587 Advanced Theory & Clinical Practice in Midwifery IV
5
HNG 501 Primary Care
3
 
22(minimum)
Graduation Requirements By Individual Advisement (Gap Analysis)
HNH 503 Organizational Leadership and Role Transformation
3
HNH 504 Quality Improvement, Safety, and Health Care Technologies
3
HNH 505 Health Care Policy and Advocacy
2
HNG 515 Advanced Health Assessment
3
HNG 540 Clinical Pharmacology
3
HNG 588 Clinical Pathophysiology Across the Lifespan
3
* The Stony Brook Master of Science, Advanced Certificate, and Doctor of Nursing Practice programs in Nurse Midwifery are accredited by the Accreditation Commission for Midwifery Education (ACME), 8403 Colesville Road, Suite 1550, Silver Spring, MD 20910; 240-485-1802,  www.midwife.org/acme.
Students are prepared to sit for the following national certification exam:
Certified Nurse Midwife (AMCB: http://www.amcbmidwife.org/)
Gainful Employment Disclosure Information
For more information, please email:
Midwifery Certification Pass Rates:
May 2022 Part-Time Graduates: 100%
May 2021 Part-Time Graduates: 100%
May 2020 Part-Time Graduates: 100%
The School of Nursing – Nurse Midwifery Program three-year (2020-2023) cumulative pass rate within twelve months of graduation is: 100%