Confidential services to promote the success and wellbeing of our Students, Staff, Faculty and Administration in the School of Nursing 
Sexual misconduct - Title IX Liaison
Dr. Kenneth Faulkner

Students in the School of Nursing at Stony Brook should be able to study in an environment free of sexual discrimination or harassment. If you would like to report an incident of sexual misconduct, you can contact the School of Nursing Title IX Liaison, Dr. Faulkner at Kenneth.faulkner@stonybrook.edu or you can report the incident through the Stony Brook University Title IX website: https://www.stonybrook.edu/commcms/oea-titleix/.
All concerns shared with the Title IX Liaison will remain private, except for extreme circumstances (health/safety emergency, child abuse). The liaison may ask permission to share details of the incident with others if necessary to reach resolution. Information disclosed will be relayed only as necessary to investigate and/or seek resolution.
If you are the victim of sexual violence, you should call campus police at 333 from a campus phone or   631.632.3333 from a non-campus phone. You also should seek medical help within 4 days of the incident.
Inclusivity, Diversity, Equity and Social Justice (IDEAS) Committee
Chairpersons: Dr. Kenneth Faulkner and Dr. Clare Whitney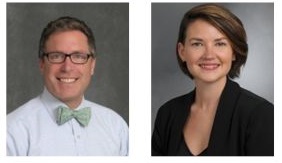 The goal of the IDEAS committee is to develop and maintain an environment in which students, staff, faculty and administrators feel welcome, valued, respected and supported regardless of identity. If you would like to speak with one of the committee members about an incident of unfair treatment on the basis of a person's identity, please email one of the chairpersons to schedule a time to discuss the matter privately. You can reach Dr. Faulkner at Kenneth.faulkner@stonybrook.edu and Dr. Clare Whitney at clare.whitney@stonybrook.edu. You may also express your concern publicly at one of the monthly committee meetings. The IDEAS committee meets on the First Wednesday of each month via Zoom.
Counseling and Psychiatric Services (CAPS)
The Counseling and Psychiatric Services Office at Stony Brook provides inclusive access to psychological and psychiatric services to help students grow and flourish by hearing them as they wish to be understood. Information on available services and how to schedule a consultation can be found on their website (https://www.stonybrook.edu/caps/). You also may call Student Health Services at (631) 632-6720. There also is a satellite office in the Health Sciences Center on Level 3. To get there, take the escalators up one flight and walk down the hall to the left (past the soda machines). You should see the office near the short hallway that leads to the HSC elevator bank.
Student Accessibility Support Center (SASC)
The Student Accessibility Support Center at Stony Brook provides services and accommodations that advocate for the needs of students. Their mission is to improve academic and environmental accessibility to foster individual growth, student empowerment, and support a community of care. Information about services offered by SASC can be found on their website (https://www.stonybrook.edu/sasc/). You also may reach them by phone at (631) 632-6748
TimelyCare
TimelyCare is a free, 24/7 virtual health, counseling, and wellness service for all undergraduate and graduate students, including distance learning students. This service provides access to around-the-clock virtual medical and mental health care, including scheduling appointments with licensed providers at times convenient for students such as evenings and weekends, as well as speaking to health coaches about wellness, nutrition, healthy behaviors and more. Click on this link to learn more: https://www.stonybrook.edu/commcms/studentaffairs/shs/TimelyCareSBU.php