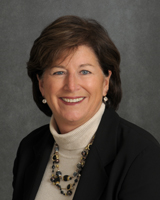 Welcome to the Stony Brook University School of Nursing Office of Research and Innovation. At Stony Brook School of Nursing we embrace the four aspects of scholarship; discovery, teaching, application to clinical practice, and integration of ideas from nursing and other disciplines. In the Office of Research and Innovation we aim to ignite creativity and accelerate change by leveraging collaborations within and external to the school of nursing.
Through engagement with our faculty, students, and collaborative partners new clinical questions emerge, are thoughtfully considered, and innovative solutions designed. Students are immersed with faculty in learning environments that not only generate ideas but allow for the application of best evidence into curricular activities and practice applications.
Our newly launched PhD program has created collaborations sparked by student inquiry that range from linguistic data mining through social media, wireless information technology for aging in place, and working with Stony Brook Medicine Cancer Center on social connectedness of pediatric oncology patients all aimed at improving health outcomes.
Faculty are engaged in innovative pedagogy by advancing teaching methods through iPad applications used in classrooms, in virtual learning environments, and in clinical settings. Evaluation and dissemination of the contribution of these strategies will support the transfer of knowledge to clinical settings.
With a focus on improving health outcomes to patients, families, and communities our research concentration priorities include: • Chronic illness and self-management • Population health screening, early intervention, and referral • Biomedical engineering clinical innovations • Aging in place through wireless information technology
I invite you to visit our website, explore our programs, and connect with us. Together we create solutions to today's health care challenges and mitigate the challenges of tomorrow.
Thank you for your interest in SBU SON Office of Research and Innovation,
Sincerely,
Pat Bruckenthal, PhD, APRN-BC, FAAN
Dean, Chair of Doctoral Studies
Associate Dean for Research and Innovation
PhD Program Director