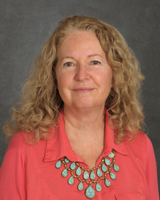 Email Address:
denise.snow@stonybrook.edu
Department:
Graduate Studies/Advanced Practice Nursing
Position:
Clinical Associate Professor
Profile:
Recognizing that unresolved socio-economic and legal matters can shorten life, increase ill health and decrease cancer survivorship, the New York State Department of Health Bureau of Chronic Disease funded a project to provide free legal assistance to individuals and families with cancer. Since 2007, Denise Snow as public interest nurse attorney, has provided legal advocacy in the areas of access to care, income maintenance, homeless prevention, and permanency planning. In 2008, Ms. Snow initiated a Medical Legal Partnership with the Palliative Care Program of Stony Brook University Hospital, a highly successful model that has served as a national model in palliative care. In 2009, additional funding for the project from the Susan G. Komen for the Cure allowed for enhanced advocacy for breast cancer patients. This interprofessional approach to tackling the barriers along the social gradient allows for enhanced patient and family self-advocacy at all stages of the health continuum. 
Publications (selected):
Peer Reviewed: 
Hallarman L, Snow D, Brown C, Kapoor M, Rodabaugh K, Lawton E. "Blueprint for Success: Translating Innovations from the Field of Palliative Medicine to the Medical-Legal Partnership", The Journal of Legal Medicine, Spring 2014.
Hallarman L, Snow D "The Medical-Legal Partnership: An Alliance between Doctors and Lawyers in the Care of the Patient-Clients with Advanced Life-Limiting Illness" Health Law Journal, New York State Bar Association, Winter 2012. 
Hallarman L, Snow D, "The Medical-Legal Partnership" Journal of Palliative Care Medicine,
15 (1), January 2012. 
Klimmek R, Snow D, "Insurance Related Challenges Faced by Managed Care Enrollees with Breast Cancer" The Clinical Journal of Oncology Nursing. October 2010. 
Snow D, "WHO: the Health and Human Rights Relationship", Canadian Journal of Midwifery Research and Practice, Spring 2005 
Other publications: 
Snow, D "Supplemental Needs Trust" The Suffolk Lawyer, the Official Publication of the Suffolk County Bar Association, 29(7) April 2014
Bingham P, Snow D "The Financialization of Higher Education", University Senate 2011. 
D Snow, V Cunningham, N Rouhana, A Manual for Preceptors 2007 (sponsored by a grant from Robert Wood Johnson). 
Textbooks: 
Johnson P, Jensen L, Snow D Fetal Well-Being Chapter: Maternal- Newborn Nursing & Women's Health Care. 7th Edition. Olds, London, Ladewig 2002
Snow D, Laffin M, Policy, Politics, Legislation, and Community Health Nursing. Community Health Nursing 4th Edition, W.B. Saunders Company, Philadelphia. 2006.
Presentations (selected):
Snow D, Fouassier J, (2014) "Effects of the Affordable Care Act and Health Exchanges" Continuing Legal Education Suffolk County Bar Association, Hauppauge, NY
Snow D, Daniels M, (2013)"Cancer Prevention and Control" Making a Difference across Communities Putting the State Plan into Action, New York State Department of Health, 
Albany, NY 
Snow D, Hallarman L, (2013) "The Family Decisions Act" Symposium on Palliative Care in the Emergency Department, North Shore University Hospital, Manhasset, NY 
Snow D, Hallarman L, (2013) "Applying the MLP Model in Special Populations: Palliative Care and Veterans" National Center for Medical Legal Partnerships, Bethesda, MD
Snow D, Hallarman L, (2013) "The Palliative Care Medical-Legal Partnership "Center to Advance Palliative Care National Webinar 
Snow D, Hallarman L (2012) "The Medical-Legal Partnership: an Innovative Model to Relieve Medical-legal Suffering in Hospitalized Patient with Advanced Cancer". Podium presentation Annual Assembly of Association of Hospice and Palliative Care Medicine, Denver, CO
Snow D, (2012) "Nurses and Attorney Partners: Advocating for Patients" Nursing Grand Rounds, New York Presbyterian NY, NY  
Snow D, Fouassier J (2009) "Representing Clients Who Are Patients, Medical Debt" Continuing Legal Education Suffolk County Bar Association, Hauppauge, NY