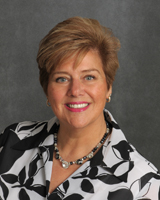 Credentials:
PhD, RN, PMHNP-BC, CARN, CS
Email Address:
virginia.coletti@stonybrook.edu
Position:
Clinical Associate Professor
Profile:
Virginia A. Coletti PhD, RN, PMHNP-BC, CARN, CS is a Clinical Associate Professor at Stony Brook University, School of Nursing.  Dr. Virginia Coletti completed her doctoral studies at LaSalle University, a Master of Science in Nursing at Stony Brook University and a Bachelor of Science in Nursing and Bachelor of Arts in Religious Studies at Molloy College.  Her seminal contribution to nursing education and clinical practice is grounded in mentorship to support delivery of humanistic health care. Dr. Virginia Coletti's commitment to humanistic care began as a nurse in a long-term care facility. There she learned from her patients that she could touch another life through her belief in her patients' abilities to live life as they chose. Subsequently, her experiences in clinical and psychiatric practice served as a foundation for mentoring students. Her mentorship is focused on teaching students to listen to their patients and hear their stories. A patients' story tells us how they feel in the present no matter what the story is about. 
Dr. Virginia Coletti recognized that in order to facilitate high quality humanistic care, it is necessary to reflect on your own biases and attitudes to open the window to authentic therapeutic communication. In some cases, nursing students required coaching on managing their own anxiety to meet the needs of their patients. Ultimately, this personal educational pedagogy led to development and delivery of workshops on stress management, test anxiety and therapeutic communication. She has conducted workshops locally as well as internationally to a variety of constituents ranging from students to healthcare providers to industry.
Dr. Virginia Coletti's contribution as a nursing leader has been in the field of addictions. She had served as the chairperson of the Addictions Nursing Certification Board (ANCB). During her tenure the major aim was to have the ANCB certification exam nationally accredited. Her role was to facilitate the role delineation study for addictions nursing and initiate the accreditation process. Efforts to achieve the aim of national addictions nursing certification are ongoing. It is her belief that every nurse cares for patients whose lives are touched by the disease of addictions. Therefore, she has worked to incorporate a strong foundation of addictions nursing into the undergraduate and graduate nursing curriculum as well as advocating trainings in  Screening Brief Intervention and Referral to Treatment (SBIRT), NARCAN administration, as well as Red Watch Band training.
Dr. Virginia Coletti's philosophy of nursing education integrates mentorship, humanistic care, and active listening. This philosophy is intended to support development of well-rounded high quality nurses. Her ultimate aim is to facilitate delivery of humanistic patient-centered health care.  With this end in mind she has enhanced her teaching to incorporate collaborative and innovative strategies that motivate students to examine, explore and reflect on data leading them toward meta-cognition of their learning and the generalization of that knowledge to multiple problem solving  scenarios. Her reach in education is profound as she have been involved in the education of thousands of nursing students. I am confident in the importance of educating nurses from the baccalaureate to the doctoral level that basis of nursing starts in the interpersonal connection you make with your patient.
Credentials
Virginia A. Coletti PhD, RN, PMHNP-BC, CARN, CS
Education
3/ 89 - 5/02 PhD LaSalle University, Manderville, LA  Adult Education
1/97- 11/98 International Institute of Inner Healing, Colorado Springs, CO.    Certified Inner Healing Provider
1/86 - 5/89 MS Stony Brook University, Stony Brook, NY.  CNS / NP Psych/Mental Health
9/73 - 5/77 BSN/ BA Molloy College Rockville Center, NY.  Nursing / Religious Studies.
Clinical Specialties
American Nurses Credentialing Center
Board Certified Adult Psychiatric Nurse Practitioner
Nurse Practitioner in Psychiatry, New York State, 

Certificate No. F400118.

American Nurses Credentialing Center
Clinical Nurse Specialist, Psychiatric / Mental Health
Certified Addictions Registered Nurse, Certification No. 06233
Primary Teaching Areas
Undergraduate: Psychosocial Nursing
Graduate: Master's in Education
Masters is Psychiatric Nursing
Research and Academic Interests
Teaching:
Psychiatric/Mental Health
Nursing Education
Practice:
Psychiatric/Mental Health
Addictions Nursing
Research:
Bereavement
Woman's Mental Health
Authentic Learning
Research (selected)
1/2010 Co-investigator for Research Project titled Service Learning and Student Nurse Empathy
2009 Investigator for Research Project:  Intervention - A Mental Health Education Program For African American Faith-Based Groups
2009 Investigator for Research Project:  Identifying the occurrence of delirium in discharged post operative coronary artery bypass graft patients and response to at home delirium management protocol for those with persistent delirium
Publications (selected)
Gambino, K.M, Della Ratta, C.B., Janotha, B.L., Coletti, V.A. & Cavaliere, T.A. (2015).  Team-based learning in online nursing education:  An innovation in curriculum development.  In Caputi, L. (Ed.), Innovations in nursing education:  Building the future of nursing Volume 3 (135-138). Washington, DC:  Nation League for Nursing.
Presentations (selected)
Coletti, Virginig & Tobin, Michael ."#groupbetter: Navigating Change, a Group Process Model for Nurses Change, a Group Process Model for Nurses."Presentation at  Stony Brook Hosital Unit Based Council Kick Off, Charles B. Wang Center, Stony Brook University, Stony Brook, NY, May 2, 2016.
Coletti, Virginia. & Lasala, Mary Ellen. "Collaborative Testing: Student Learning Outcomes and Faculty Challenges." Stony Brook University, School of Nursing Faculty Retreat, Stony Brook NY May 9, 2016
Coletti, Virginia. "Test Remedy." Stony Brook University, School of Nursing, Stony Brook, NY. April 29, 2015
Everything you wanted to know about your certification board: Panel member. IntNSA 37th Annual Educational Convention. Washington D.C. October 11, 2013. 
Keynote Address at the Mental Health Education Seminar: The Kaleidoscope of Veterans Lives: Veteran Administration Medical Center, Northport, NY (scheduled: 10.17.13)
Co Presented: Jurgens, C.Y. & Coletti, V. (2012). Exploring the blues in cardiovascular, Podium presentation at GO RED for WOMEN  American Heart Association Heart Month, Stony Brook University Medical Center, Stony Brook, N.Y.
Major Accomplishments / Honors
2015 Certificate of Appreciation, Dedicated Service as Board Director & President,  Addictions Nursing Certification Board, International Nurses Society on Addictions, Lenexa, KS 
2013 Certificate of Appreciation, Northport VAMC
2011 First Annual, School of Nursing, Certificate of Appreciation , from the Class of 2011
2007 Excellence in Community Service Award from Sigma Theta Tau International Nursing Honor Society, Kappa Gamma Chapter.